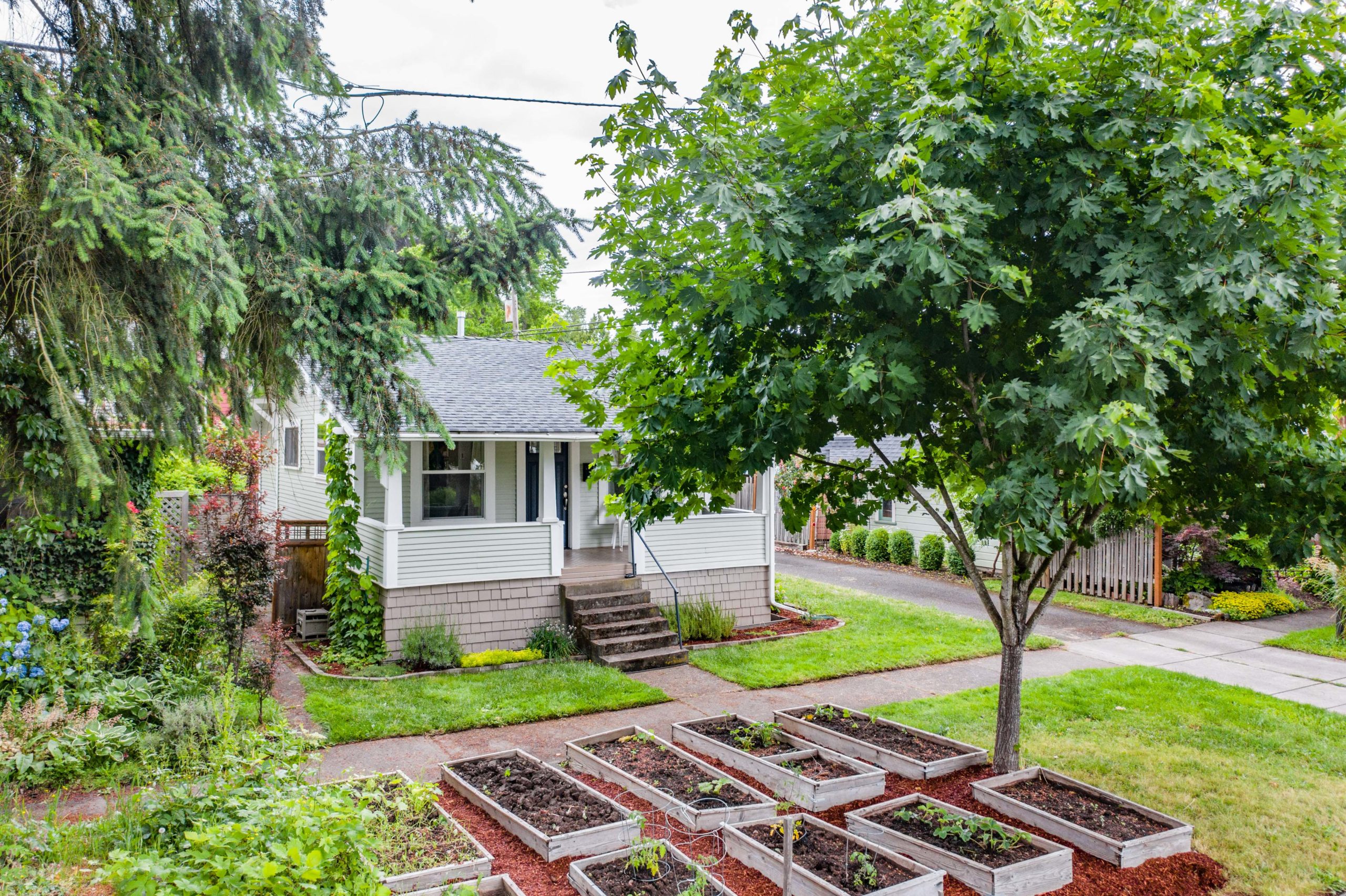 MLS# 764673 / $290,000
2 Bed/1 Bath
The downtown lifestyle is all about location! Welcome home to your cozy retreat, only .1 miles from Washington Park and Linn-Benton Community College, .2 miles from SamFit, & .5 miles to the heart of downtown Corvallis.
The hardwood floors, exposed bricks, spiral staircase, and claw foot tub provide lots of character. The lovely main bedroom, which was recently painted, features ductless heat and air conditioning. The TV stand, shelving, and the storage in the living room all stay with the home, as well as the washer and dryer located in the finished basement. For those who love to cook, there is a high-end Italian stainless steel stove with dual zone burners.
And if you love to garden there are ten raised garden beds ready for you outside!  The current plantings include cucumbers, tomatoes, strawberries, hops, rosemary, thyme, chives, lavender, oregano, blueberries and more.