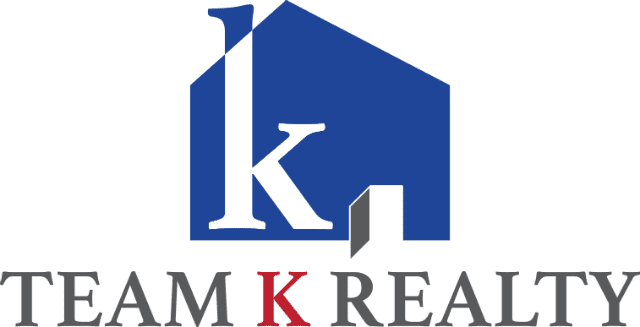 If you were asked by a friend, acquaintance or family member how best to describe your agent's manner of doing business with you, how would you describe it to them?
"Very personable. He doesn't want to sell a house, he wants to help you buy the right house, and he wants nothing but the best for all of his clients." – Anonymous
"Professional & also down to earth, helpful." – K.B.
"Perfection." – N.G.
"Friendly and Professional." – R.H.
"Kind and Professional." – J.K.
"Willing to go the extra mile to meet his customers' needs." – S.R.
"Very personable, friendly, and accommodating. He's very knowledgeable, experienced and seems to love what he does." – H.T.
"Very professional and responsive." – Anonymous
"Michael is very approachable, professional and knowledgeable. He always fulfills commitments regardless of their significance. Additionally, he is skilled at providing guidance, recommendations and a structured approach to the process while also incorporating his clients' desires and direction." – Anonymous
What characteristics or skills did your agent possess that you most appreciated or enjoyed in your home sale or purchase?
"Very knowledgeable, organized, and did a great job of walking me through a process I wasn't familiar with." -Anonymous
"Michael's friendliness and consistently positive attitude. His network of professionals." – R.H.
"Kindness and understanding. Unbelievable flexibility around scheduling…I could go on and on." – J.K.
"Enthusiasm and doing more than was necessary to help with all aspects of buying and getting through closing." – Anonymous
"Willing to find just what we were looking for. Taking the time to contact the property owner and convince them to sell a property not on the market." – S.R.
"Michael was absolutely great. He kept us informed, he encouraged us when it got frustrating, he advised us well and we really leaned on his experience." – H.T.
"Michael is very responsive. He immediately got back with me and addressed my questions/concerns during the process." – Anonymous
"Very responsive to questions and concerns." – Anonymous
How did this transaction compare to any other previous real estate experiences?
"This was my first experience and I'll be spoiled for life!" J.K.
Other Recommendations & Reviews:
"We worked with Michael to both buy a new home and to sell our old one. I couldn't be happier with our experience with Michael in both of these cases. Michael knows the local market very well, is one of the hardest working agents I've ever met, and seems to always be working based on how fast we got replies from him. We definitely recommend Michael as a real estate agent."
"Michael helped us through the most INSANE buy in the history of ever. He sold my house for me, helped me find a better one and guided me through what turned out to be the most annoying purchase ever, (federally owned property/foreclosure). Can't rate him high enough!" -J.O.
"Mr. Krasilovsky was very honest with answers and if he wasn't sure, he checked with someone in the office to make sure he was correct. He was very helpful in calling both me and my sons re: the status of what was transpiring, so we felt like he was on top of the entire situation. We were very pleased that he informed us as often as needed so we would know how the 'sale' was moving. We are very pleased with the service that was provided from RE/MAX – through Michael."
"Michael Krasilovsky is a very articulate, knowledgeable real estate agent. He was always aware of the Buyer's and the Seller's needs. He was ready and willing to answer any questions by either e-mail, phone, or face to face meetings. He gave us good knowledge of what to expect at the next stage and what were the options available to us. He is a very sharp agent. While he was working with us he was completing all work required by Remax. I would highly recommend Michael for anyone looking for a home to buy or sell." – Sincerely, Jo Tarver
"Michael demonstrated the utmost in professionalism, honesty, knowledge and responsiveness. His knowledge of real estate processes associated with VA Loans was quite impressive. I highly recommend Michael to anyone looking for a Realtor!" -L.W.
"I had never sold a house before. Michael walked me through the complete procedure with plenty of explanations. I would use him again without reservation. It seemed like I was his only client, because he always made time for me. Sure, he had an answering machine, (totally necessary), but he called back in a matter of minutes–usually less than a couple. I knew nothing about the procedure for selling a house, but he led me through the steps flawlessly! If I had another house to sell, I would not hesitate to call him again." -D.O.
"Michael was great to work with. He dealt with my need to move quickly and my stubbornness very well. I hope I don't have to move soon… But if he is still around when I do… He's got my vote of confidence!" -T.N.
"We hired Michael when we both purchased a new home and sold our old home. When it comes to buying or selling a home, he is a man with a plan. He explained the entire home purchase/sale process in detail. He made sure that our interests were protected and that we were happy with the results of both the purchase and sale of our homes."
"Michael did an amazing job for us. He was so positive, hard working and diligent during the whole process. Did a great job getting our house ready to list. We had three offers above asking the first day our house went on the market! Very smooth process."
"Michael was such a professional during the sale process. His meticulous attention to detail, caring and understanding demeanor, and overall understanding of the local environment put him head and shoulders above other realtors. I started with a realtor and ended with a friend."- L.W.

"We have worked with Michael twice to purchase properties (our home and an investment property) and have had great experiences both times. Michael is a great communicator and he really listened to help us find what we were looking for. We look forward to working with Michael again in the future." – FosaaenProperties

"Michael was very helpful and knowledgeable regarding the whole process of buying a house in the area. He went well out of his way to help us find and eventually buy the house we did. I would highly recommend him to anyone looking to buy a house in the area. His efforts to resolve the final glitch that arose with the purchase of our house were deeply appreciated and demonstrated his commitment to us as clients."- J.L.

"We were very happy to work with Michael, he helped us in everything and he went the extra mile so we felt 100% confident when we bought our new home. Definitely we'll work with him again, and we would recommend him to any one looking to buy a home." – C.M.
"Michael was extremely accessible and quick to respond. He was very friendly and welcoming. However we did have to do a decent amount of the legwork to actually find the houses of interest." – S.W.
"Michael is the most amazing person my wife and I have worked with. We have been very impressed with him from the beginning. We met him two years ago when we wanted to take a look at a house. We weren't close to buying a house, but he was patient with us, walked us through the process, answered many questions, and was very quick in returning phone calls and texts. He makes you feel like you're the only person he's working for. Without a doubt he has your best interest in mind. He will point out red flags, things to watch out for, but also will be your cheer leader when he knows he's matched you with the right house. Out of 40 or so houses we saw (yes, he made time for every house for us) he was honest and frank about terrible houses, the so so houses, and houses that are great for us. We recently bought a house that's perfect for us, and he knew from the moment he showed us the house that this was the house! I think he'd rather not make money and make you happy, than make lots of money and deliver a poor service. His business is built on relationships, and it shows. You cannot go wrong with Michael." – S.L.
"I wish there were 6 stars to recommend Michael Krasilovsky; I couldn't recommend anyone more highly! Michael met us 2 years ago and was super helpful in walking my husband and I through the purchasing process even when we weren't yet ready to buy. He continued to check in with us and when we were ready, he was so on top of all the details of connecting with our lender, pointing out details to watch and be aware of when viewing homes, as well as the helping us understand the step by step process after we made an offer on a home and it was accepted; all of these things were new and unknown to us as first time buyers. He was always available to meet with us and answer our questions no matter how small whenever we needed him. Even after we have moved into our home, he has offered to help us throw a house warming party and encouraged us to give him a call anytime if we need recommendations on reliable home improvement/repair people- wow! You couldn't find a better realtor!" – M.L.
"Very knowledgeable, quick to reply, explains details well, and an honest person to work with in all regards. We would certainly work with Michael again in the future!" – J.C.

We were so happy we chose Michael as a realtor. He guided us through selling our home, getting us 8 offers within 72 hours on the market, selling for over our asking price. Next, he helped us buy our dream house. He was super responsive throughout the whole process and ensured the selling/buying processes were seamless. We couldn't recommend him more highly." – U.S.